WELCOME TO THE HOTEL IZÁN PUERTA DE GREDOS
Located in El Barco de Avila, in the vicinity of the Sierra de Gredos. The hotel Izán Puerta de Gredos is placed in an old wool drying mill, which dates back to the end of the 18th century. The site itself has been declared a site of historical interest. Situated in more than 60,000 m2 of land you can fully enjoy nature during your stay.
*Not included in the price of the room

*Not included in the price of the room



Room for meetings and celebrations*







Electric vehicle charging
Tesla electric vehicle charging

* Not included in the price of the room

* Not included in the price of the room
Laundry room*
Bathroom amenities
Make up mirror
Safe*
Telephone*
TV
Crib*
Hair dryer
Whirlpool bathtub
Minibar*
Double Room + whirlpool bath + free Wi-Fi
All exterior rooms with a whirlpool column and whirlpool bath and views right in front of the Sierra de Gredos. Decorated with different colours, fabrics and woods, they provide you a warm and cosy stay. We have PS4 game consoles and room service at your disposal. It has air conditioning, a minibar, a safe, internet connection and free Wi-Fi.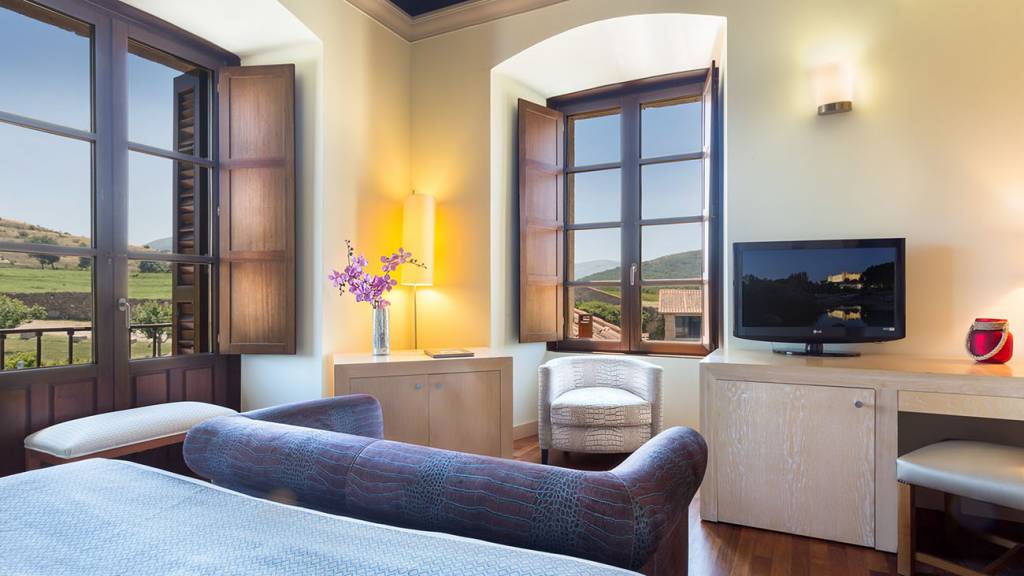 TRIPLE ROOM + WHIRLPOOL BATH + FREE WIFI
Spacious rooms with terrace from where you can breathe the fresh air of the Sierra de Gredos. Enjoy the tranquility in its jacuzzi. At your disposal we have PS4 video game consoles and room service. Fully equipped and air-conditioned, minibar, safe, internet connection and free wifi. Capacity: 2 or 3 people.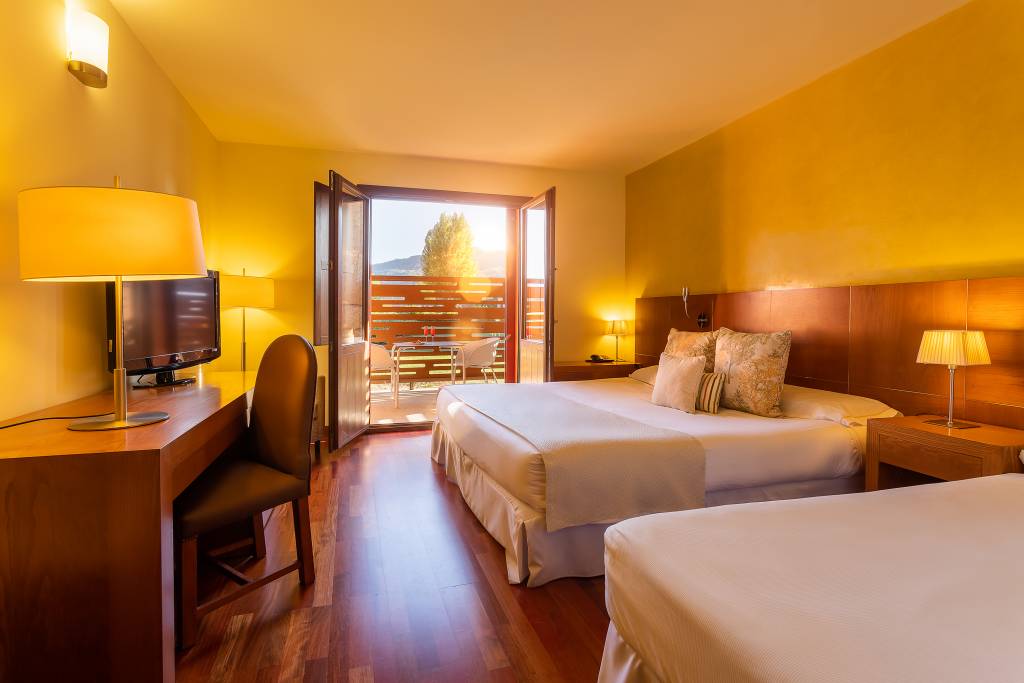 Junior suite duplex room + whirlpool bathtub + free Wi-Fi
Perfect for families with children. Its spacious living room is located on the ground floor with direct access to the gardens where the little ones will be able to run around freely. On the top floor, there is the bedroom and bathroom with sloped ceilings and a whirlpool bathtub. All of them have fireplaces (wood or electric) so that you have very cosy moments. We have PS4 game consoles and room service at your disposal. They have a minibar, a safe, internet connection and free Wi-Fi.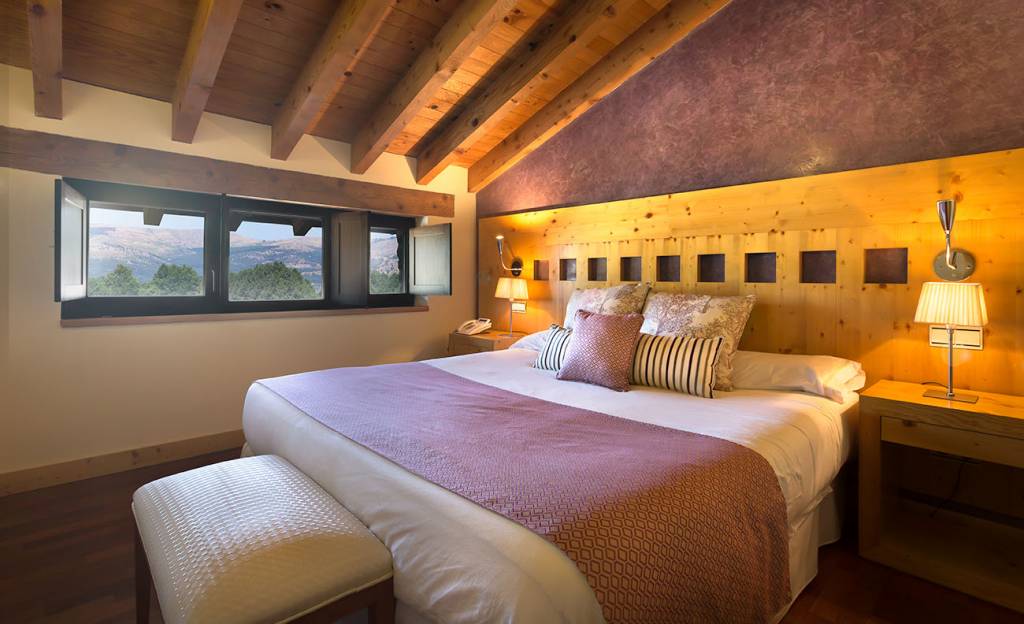 Suite Duplex Room + bathtub and hydromassage column + free Wi-Fi
Gaze at the spectacular sunrises and sunsets with a front row view from these tower rooms with direct entry from the garden. The modern living room is on the bottom floor and on the top floor there is a whirlpool bathtub and the bedroom with a king size bed. We have PS4 game consoles and room service. It has a free Wi-Fi connection, internet connection, a minibar and a safe.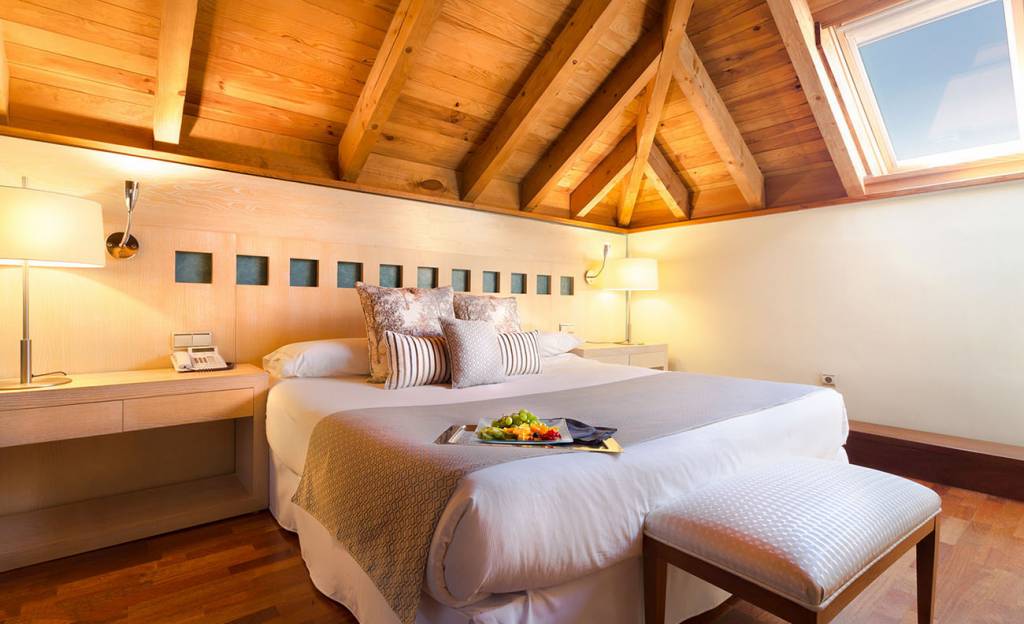 Offers

Izán Puerta de Gredos Hotel: SPECIAL OFFER Summer Reopening 2020
Do you want to feel free again? To breathe fresh air? THIS SUMMER we are going to help you to achieve this at the foot of the Sierra de Gredos with:
Fantastic Prices and Irresistible Conditions for stays from 2 nights from 03/07 to 30/09/2020.
2 CHILDREN + 1 CRADLE FREE!!
And also SPECIAL DISCOUNTS OF 30% on other additional services.
Limited OFFER
124€
Catering

Our exquisite and delicious cuisine, a mixture of fusion and tradition with traditional local dishes and food characterise our gastronomic selection. When preparing our dishes, there will be no shortage of seasonal organic vegetables and fruit grown in our own garden. With our restaurant's design and decoration, you to enjoy very pleasant moments.
It will be the perfect meeting place to share a good time, having a delicious coffee or a good drink at any time of the day, enjoying your company and the wonderful views of the Sierra de Gredos. The warmth of our fireplace and the comfort of our library make our Lobby Bar a very cosy space.
From our terrace, in a unique setting with amazing views of the Sierra de Gredos will be the perfect backdrop at any time of the year to celebrate any type of event, family gathering, meeting with friends or to celebrate any celebration in the outdoors fully immersed in nature. We adapt to your needs with a totally versatile space.
Our complete spa with heated swimming pool (in winter), spacious solarium and fitness room is located in an annexe. The water circuit has a Jacuzzi, thermal showers, a Turkish bath and a sauna.
Our complete spa with heated swimming pool (in winter), spacious solarium and fitness room is located in an annexe. The water circuit has a Jacuzzi, thermal showers, a Turkish bath and a sauna.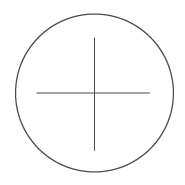 Wedding in an unforgettable place
A unique place and setting to hold your wedding à-la-carte, reception or civil ceremonies with a personalised consulting service adapted to your needs that will take care of every last detail and a specialised organisation. You will be able to select all the details from the various options and to plan the luxurious wedding of your dreams. Upon request, you can enjoy all of our installations privately. So that nothing is missing, we also help you with the final details including the photographer, hairdresser, car rental, etc. This is the best option for a wedding where you are the priority, where you want to be close to your family and friends, where the whole team will be at your disposal to make your wedding a unique and exclusive experience.
The halls, surrounded by nature, encourage you to escape from your normal routine and allow you to focus on carrying out your meetings successfully. The hotel has a space of over 60,000 m2 with spacious green areas to take walks, where you can meditate and relax in silence and peace in a one-of-a-kind natural environment. We have two rooms, La Cantina room and the Aravalle room, specially designed for meetings, conventions, congresses and incentives. The room accommodates a maximum of 80 people and can be fully adapted to your needs, with the right services and equipment to ensure everything is in place. Ask the hotel about it without any obligation. Services in the halls: Wireless system, audiovisual equipment, air conditioning/heat, bathrooms and first water service is free.
Sierra de Gredos

El Barco de Ávila
One of the most interesting mountain habitats in all of Western Europe, where you will be able to go hiking, skiing, climbing, canoeing, paragliding, horse riding and mountain biking and to enjoy its natural pools and river shores or simply disconnect from your daily life to relax and admire so much beauty. One of its great treasures is the water. With an extraordinary degree of purity and a reduced level of salt, it gives great smoothness to the exquisite and famous beans from El Barco, a small white kidney bean.
El Barco de Ávila

El Barco de Ávila
It is a historic and artistic site, declared a Place of Cultural Interest in November 2017. Villa de El Barco de Ávila itself, the Asunción de Nuestra Señora church from the 14th century, the wall and the Valdecorneja Castle from the 12th century are considered to be protected sites. Its delicious and varied gastronomic selection is made up of renowned products like its famous white beans which have been granted specific designation by the Ministry of Agriculture, its exquisite red meat from cattle raised in Ávila and the finest trout from the Tormes.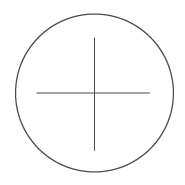 Declared a World Heritage City and awarded as an Accessible City by the European Commission. It has one of the best kept medieval walled enclosures in Europe. Its symbol is the great Roman wall with a perimeter that is longer than two kilometres.
Located in the province of Salamanca, you will be able to visit its old town and historic buildings like the El Bosque villa, the Ducal Palace, the Arabic walls from the 11th century, the Convent of San Francisco from the 13th century and the bullring, considered the oldest in Spain.
Located in the valley of Ambroz (Cáceres), in a privileged picturesque location and with a very attractive urban area: its Jewish quarter from the 15th century, La Judería de Hervás, declared a Historic-Artistic Site with adobe houses with traditional wooden framework.
Between the Sierra de Gredos and the city of Plasencia is the Valle del Jerte with a special microclimate where the delicious Jerte cherry is grown, with designation of origin. In spring, its one and half million cherry blossoms provide a colourful sight.
Located in the far north of the province of Cáceres, it is a natural place made up of mountains and valleys with unique and picturesque natural beauty. It has numerous sites with cave art. This region is characterised by the Hurdano villages that make up the region.
It is close to Barco de Avila, a World Heritage Site which is worth a visit. University city par excellence and with a cheerful and very cosy atmosphere. Discover the richness of its great heritage by walking through its historic centre.
Located between the area of Vera, Jerte and Granadilla, it is declared a Place of Cultural Interest. It has important buildings around the main square. We recommend a walk along the guild streets and a visit to the palaces: Marqués de Maribel and Municipal.
Bicycle rental
Enjoy magnificent outings with special mountain bike routes and a walk with long and short trails through the Sierrra de Gredos.
Multi-sport field and paddle tennis court
If you like sports and you want to play, you have a paddle tennis and tennis court available and basketball hoops and goals if you prefer to play basketball or football.
Horse riding
Venture into these beautiful landscapes with horse riding trails along the valleys of the Sierra de Gredos. Don't hesitate to ask at the hotel for more information.
Adventures on the Tormes River
You can go rafting, canoeing, kayaking or take a dip in its natural pools along the Tormes river and near the hotel.
Outdoor activities
Enjoy climbing, excursions, mountain biking, bungee jumping, quad biking, hiking, zip-lining, etc. More information in our reception.
Mycology in the area
Take advantage of your routes through the Sierra de Gredos to spend part of your time in search of the coveted Boletus (Spring / Autumn) and Níscalos (winter).
La Covatilla
La Covatilla ski resort has 20 slopes and 19.5 kilometres to ski. Located in the Sierra de Béjar, in the municipality of La Hoya.
Astroturism
Starlight Tourist Destination, endorsed by UNESCO, considered as one of the best places to see stars from all over Spain.
How to get
Carretera de los LLanos s/n - 05600 - El Barco de Ávila - T (+34) 920 345 171 - puertadegredos@izanhoteles.es
{"CHILD":{"es":"Ni\u00f1o","en":"Child","fr":"Enfant"},"BABY":{"es":"Beb\u00e9","en":"Baby","fr":"B\u00e9b\u00e9"},"CHILDREN":{"es":"Ni\u00f1os","en":"Children","fr":"Enfants"},"BABIES":{"es":"Beb\u00e9s","en":"Babies","fr":"B\u00e9b\u00e9s"},"ROOM":{"es":"Habitaci\u00f3n","en":"Room","fr":"Chambre"},"ROOMS":{"es":"Habitaciones","en":"Rooms","fr":"Chambres"},"YEAR":{"es":"A\u00f1o","en":"Year","fr":"Ann\u00e9e"},"YEARS":{"es":"A\u00f1os","en":"Years","fr":"Ann\u00e9es"},"ADULT":{"es":"Adulto","en":"Adult","fr":"Adulte"},"ADULTS":{"es":"Adultos","en":"Adults","fr":"Adultes"},"ALL_DESTINIES":{"es":"Todos los destinos","en":"All destinations","fr":"Toutes les destinations"},"SELECT_AN_HOTEL":{"es":"Selecciona un hotel","en":"Select a hotel","fr":"S\u00e9lectionnez un h\u00f4tel"},"NAME":{"es":"Nombre","en":"Name","fr":"Nom"},"SURNAME":{"es":"Apellidos","en":"Surname","fr":"Nom de familie"},"ADDRESS":{"es":"Direcci\u00f3n","en":"Address","fr":"Adresse"},"PHONE":{"es":"Telefono","en":"Phone","fr":"T\u00e9l\u00e9phone"},"COMMENTS":{"es":"Comentarios","en":"Comments","fr":"Commentaires"},"POSTALCODE":{"es":"C\u00f3digo postal","en":"Postcode","fr":"Code postal"},"entrada":{"es":"Entrada","en":"Check-in","fr":"Date d'arriv\u00e9e"},"salida":{"es":"Salida","en":"Check-out","fr":"Date de d\u00e9part"}}